Monday, October 23, 2017

Related Links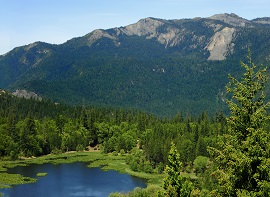 FAMILY LAW FACILITATOR'S OFFICE
NOTICE: The Family Law Facilitator's Office is not providing services to the public at this time. We hope to reopen the office soon. If you need legal assistance or legal information, you may consider visiting the Self Help Legal Access Center in the Ukiah Courthouse.
Location and Mailing Address
Family Law Facilitator's Office
Superior Court of California, County of Mendocino
100 North State Street, Room 212
Ukiah, CA 95482

Assistance from the Family Law Facilitator
The Family Law Facilitator is available to help both parents and all other parties who have questions about family law issues, including child support, spousal support, health insurance, and the availability of community resources to help families. The Family Law Facilitator can help you in preparing your own forms and give you general information. The Family Law Facilitator cannot go with you to court, cannot assist you if you are represented by an attorney, nor handle family law property issues.
The Family Law Facilitator is not your lawyer, but a neutral person who does not represent any parent or party. There is no attorney-client relationship between you and the Family law Facilitator. The Family Law Facilitator may provide information and services to the other party in your case.
Communications between you and the Family Law Facilitator are not confidential. You should consult with your own attorney if you want personalized advice or strategy, to have a confidential conversation, or to be represented by an attorney in court.
One Day Family Law Agreements & Settlements
If BOTH parties are in full agreement of your family law issues, including divorce, parental relationships, child custody/visitation and/or child/spousal support, you may set an appointment to write up all necessary documents required by law to enter your agreements.
To set an appointment, send an e-mail to FLFAppts@mendocino.courts.ca.gov, phone (707)463-5666, or visit us in Room 212 of the Ukiah Courthouse. We are offering appointments in Ukiah on Mondays, Tuesdays and Thursdays from 3:00pm – 3:45pm and 3:45pm – 4:30pm. Please provide your names, case number (if any) and contact information when you contact us. We'll advise if there are any pre-settlement documents (e.g., disclosure documents for one-day-divorces) for you to prepare prior to the appointment.
Children and the Court
Please do not bring children when meeting with the Family Law Facilitator (or Self Help Center or court hearings). When you come to the Court, please ask someone to care for your children as children are not allowed to come to court hearings, with very limited exceptions.
Translation Services
If you do not speak English, it is best to bring another adult (someone over the age of 18) who can translate for you when you come to see the Family Law Facilitator. Though we are currently set up to have a Spanish translator on Wednesdays, we have limited bilingual staff and resources.