Tuesday, November 19, 2019

Related Links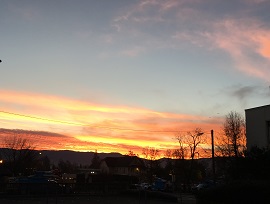 COURT CLERK'S OFFICE INFORMATION
Office Hours:
8:30am-3:00pm Monday through Friday, excluding judicial holidays
Telephone hours:
8:30am-1:00pm, Monday through Friday, excluding judicial holidays
Ukiah: (707) 468-2006 Fax: (707) 463-6850
Confidentiality Notice:
Juvenile cases are confidential, and usually we cannot even acknowledge that a specific juvenile case exists. The Clerk's Office can provide information in person, however, in most circumstances, you must be a party in a case in order to receive case information. ID may be required to receive the information, pursuant to Welfare & Institutions Code § 802.
The Juvenile Division is located in the Ukiah Courthouse.
Forms and Filing
Forms may be found on our Forms and Filing section on our website, picked up in the Clerk's Office, photocopied or printed at the Law Library, or downloaded from the Judicial Council website.
All paperwork must be typewritten or nearly written in black ink. There are typewriters available for public use at the Public Library at 105 North Main Street Ukiah, or the Law Library in the Ukiah Courthouse, Room 107. Public access computers available for filling out legal forms in the SHLA center, Room 304 of the Ukiah Courthouse.
By law, the clerks cannot provide legal advice, including which forms to use.
Fees
There are no filing fees for Juvenile cases.
COPIES OF COURT DOCUMENTS
Requests for copies or certified copies of a document may be made in person at the Clerk's Office or submitted in writing by mail. We cannot take requests over the phone. Various copy, search, and certification fees may apply.
Please see the Copies and Certified Copies page for more information.
VIEWING JUVENILE CASE FILES
Juvenile case files may only be viewed in person at the courthouse. Specific information cannot be conveyed over the phone or through e-mail. Juvenile case files are stored at the Ukiah Courthouse but can be sent to the Ten Mile Branch Court in Fort Bragg for viewing.
You may call ahead of time so the file can be ready for viewing when you arrive at the courthouse. However, due to confidentiality of Juvenile cases, you will need to provide the case name and number. We are not able to acknowledge that the case exists - the clerk will tell you that they will pull the file for you if it exists.
TRANSFER-IN CASES
Other courts transferring dependency or delinquency cases to our court may phone the Juvenile Division during business hours to set a date for the transfer-in hearing. Days and times of transfer-in hearings are noted in the calendar plan below.
ON-LINE CASE CALENDAR
Very few types of hearings on juvenile cases that are open to the public. Only hearings that are open to the public are listed in the Juvenile calendar below.
Juvenile Case Calendar - Cases Open to the Public Only
For information on confidential hearings, contact the clerk's office.
Juvenile Court Calendar plan
| | | | |
| --- | --- | --- | --- |
| Calendar Type | Day | Time | Court |
| 300 & 602 Calendars - Detains only, including Transfer-In Matters in which minor is detained | Monday and Friday | 9:00 am | F |
| 300 Calendar - Detains and Transfer-In Matters | Tuesday, Wednesday, Thursday | 9:00 am | F |
| 602 Calendar - Including Transfer-In Matters in which minor is detained | Monday thru Thursday | 1:30 pm | F |
| 602 Calendar - Includes Transfer-In Matters in which minor is not detained | Tuesday and Thursday | 2:00 pm | F |
| Family Dependency Drug Court (FDDC) | Wednesday | 8:30 am | F |