Tuesday, October 22, 2019

Related Links



Family Court Evaluator's Office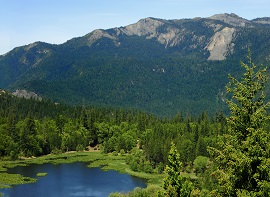 Dr. Louis Bates, Ph.D.
Mendocino County Courthouse
100 North State Street, Room 212
Ukiah, CA 95482
Telephone number:
Ukiah: (707) 463-4484

Due to the unprecedented statewide fiscal crisis, effective September 2009 and continuing until June 2010, all California courts will be closed the third Wednesday of every month.
Working with the Family Court Evaluator
A judge may appoint the Family Court Evaluator to examine two different situations:
1. When someone applies for guardianship of a minor.
2. When parents are struggling over custody and visitation issues.
What is a Guardianship Investigation?
In Guardianship cases, the evaluator is appointed by the judge to meet the potential guardian, to investigate the home, determine if the residence meets the needs of the child, and find out if anyone objects to the proposed guardianship. If there are objectors, then the evaluator talks with them and determines the reasons for their objections. After the interviews and background checks are completed, the evaluator prepares and submits a report to the court and the parties involves in the case. The report assess the situation and makes recommendations to the judge regarding the case.
What is a Custody Evaluation?
A Custody Evaluation is an examination of the dynamics and issues impacting a family which are preventing custody and visitation issues from being resolved between the parents. This is an extensive process and requires the evaluator to meet the parties and contact collateral sources such as teachers, therapists, doctors, or anyone else who might have insights into the issues and problems of the family. After a thorough examination of the issues, the evaluator prepares a report for the court and makes recommendations about services the parents might be expected to complete, and it may identify
What do these services cost?
For Guardianship investigations, the applicant will have to pay an initial filing fee, however, the actual investigation is free of charge. For Custody Evaluations, there is a fee in addition to any initial filing fees which the parties might pay. The Evaluation fee is based on income and ranges from no charge to $2,100 per Evaluation.
How long do these services take?
The length of time it takes to complete each investigation or evaluation may vary depending on the complexity of the issues, the proximity of the parties, and people's schedules. However, once a Guardianship Investigation begins it is likely to be completed in 4 weeks. Once a Custody Evaluation begins, it is likely to be completed in 6 - 8 weeks.
Who is the Custody Evaluator?
The Custody Evaluator is a trained, experienced and licensed mental health professional. The Evaluator has experience working with the Courts and is trained in assessing family issues such as substance abuse, domestic violence, mental illness, communication skills, problem solving skills, child development, and healthy and dysfunctional family systems. The Evaluator is familiar with community resources and knowledgeable in the laws governing Family Court issues community resources.