Friday, February 22, 2019

Related Links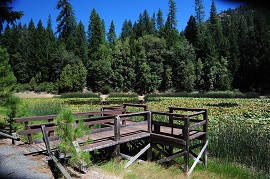 TRAFFIC CLERK'S OFFICE INFORMATION
Office Hours:
8:30am-3:00pm Monday through Friday, excluding judicial holidays
Telephone hours:
8:30am-1:00pm, Monday through Friday, excluding judicial holidays
| | | |
| --- | --- | --- |
| | Ukiah | Fort Bragg |
| | Phone: (707) 463-4660 | Phone: (707) 964-3192 |
| | Fax: (707) 463-4655 | Fax: (707) 961-2611 |
GENERAL INFORMATION ABOUT CONTESTING A CITATION
Contesting your citation enables you to provide evidence to the court to have a citation dismissed. If you are only looking for more time to pay your fine, and your citation is not past due, the Court Clerk's Office may be able to grant you a 90-day extension.
Unless your courtesy notice or citation states Mandatory Appearance, you are not required to appear in court. Trial by Declaration, also known as Trial by Mail or Trial by Written Statement, enables you to have your trial through the mail without appearing in person.
Forms mailed to the court must be sent to the branch listed at the bottom of your citation or in the return address of your courtesy notice:
| | |
| --- | --- |
| Ukiah | Fort Bragg |
| Superior Court of Mendocino County | Superior Court of Mendocino County |
| Attn: Traffic Division | Attn: Traffic Division |
| 100 North State Street, Room 108 | 700 South Franklin Street |
| Ukiah, CA 95482-4416 | Fort Bragg, CA 95437 |
TRIAL BY DECLARATION
Defendants may elect to have a trial by declaration of any charged infraction (Local Rule of Court 18.8). A Trial by Declaration must be requested by completing and submitting forms and bail on or before the due date shown on your ticket. Your case will be decided without requiring that you appear in court. Pursuant to Vehicle Code section 40902(b), you must post full bail prior to the trial date, and enter a plea of not guilty. You are not eligible for Trial by Declaration if your courtesy notice indicates a mandatory appearance.
The forms below are completed by the defendant and submitted to the court:
These forms may also be obtained in person at the clerk's office, photocopied from the county law library, or by requesting the forms by mail. When requesting forms by mail, please include a self-addressed, stamped envelope for us to mail the forms to you.
Send in the completed forms and any witness statements or exhibits with the full amount owed on your ticket, and a self-addressed, stamped envelope. You will be notified by mail of the judge's decision.
Trials de Novo
You may request a new trial (Trial de Novo) if you do not agree with the ruling of a Trial by Declaration by completing form TR-220 - Request for New Trial (Trial de Novo) form below and submitting it to the court.
APPEARING IN COURT
To appear in court to contest your citation, you must do so on or before the due date indicated on your courtesy notice. You may contact the court clerk's office if you have any questions about whether an appearance is required, or when and where to appear.
You are not required to deposit bail prior to your arraignment hearing or when requesting a Court trial at your arraignment appearance. If the Court orders deposit of bail at the arraignment, the court must state a specific reason for requiring bail pursuant to California Rules of Court, rule 4.105.
REQUESTING A TRIAL IN PERSON OR BY MAIL
Any person who has received a written Notice to Appear for an infraction may, prior to the time at which the person is required to appear, enter a plea of not guilty.
Request a Trial in Person
Any person may enter a plea of not guilty in person in court at the arraignment. Arraignments are scheduled by contacting the clerk of the court named in the Notice to Appear. Deposit of bail is not required if you appear in person for arraignment to enter a plea of not guilty and request a court trial.
When requesting a court trial in person, bring in your courtesy notice or information containing your Case Number or Docket Number and any DMV correspondence.
Request a Trial by Mail
Any person may plead not guilty and request a trial in writing in lieu of appearing in person for the arraignment. The written plea can be prepared on local form MTR-140 Advisement of Right and Plea of Not Guilty, which shall be directed to the court named in the Notice to Appear and shall be accompanied by a deposit consisting of the amount of bail listed on the courtesy notice for the offense(s) charged. Upon receipt of the plea and deposit, the case shall be set for arraignment/trial pursuant to California Vehicle Code section 40519(b).
Any person using the written procedure set forth above shall be deemed to have given a written promise to appear at the time designated by the court for trial, and failure to appear may result in the trial going forward without an appearance.
Requests for Ability to Pay Determination
If you receive public benefits, are a low-income person, or do not have enough income to pay for your household's basic needs and your traffic court fines and fees, you may ask the court to consider your ability to pay. You must complete Form MTR-180 before the Court will consider any request for reduction of your traffic court fines and/or fees, or a request for an installment payment plan or community service in lieu of a fine or fee.
If you submit your request for reduction to the Court in writing, you must submit a completed Form MTR-180 along with your written request. The court may order you to answer additional questions about your finances.
If the court reduces your outstanding fines, you may still have to pay later if you cannot give the court proof of your eligibility or if your financial situation improves during the duration of your payment plan.
Mandatory Appearance
if the nature of the charges require you to appear in court, your courtesy notice will state "Mandatory Appearance." Your citation or courtesy notice will have the date, time, and location of appearance. You must appear in person on the date and time specified at the location printed on the citation or courtesy notice. Failure to do so can lead to adverse actions such as a hold being placed on your driver license, and additional fines and penalties being assessed.