Monday, January 21, 2019

Related Links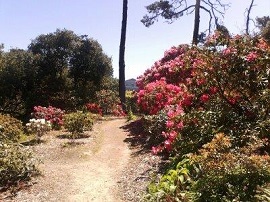 TRAFFIC CLERK'S OFFICE INFORMATION
Office Hours:
8:30am-3:00pm Monday through Friday, excluding judicial holidays
Telephone hours:
8:30am-1:00pm, Monday through Friday, excluding judicial holidays
| | | |
| --- | --- | --- |
| | Ukiah | Fort Bragg |
| | Phone: (707) 463-4660 | Phone: (707) 964-3192 |
| | Fax: (707) 463-4655 | Fax: (707) 961-2611 |
What is a Failure to Appear or Failure to Pay?
Your signature on your citation indicates that you agreed to appear at the time and place printed on the citation. If you do not contact the court by this date, your citation is placed in a Failure to Appear status. This can result in adverse actions such as a hold being placed on your driver license, additional fines and penalties, and even being found guilty in absentia.
After a judgment has been made on your case, failing to pay the fine and/or penalties assessed is considered a Failure to Pay. This also can result in many of the same adverse actions as failing to appear.
HOW TO RESOLVE YOUR FTA/FTP
The Mendocino County Collections Department handles payment transactions for Past Due Citations. Phone (707)234-6850 once your case has been placed in a Failure to Appear ot Failure to Pay status.
Resolving a DMV Hold or Past Due Citation
If a hold has been placed on your driver license for failure to pay or appear, contact the Mendocino County Collections Department at (707)234-6850. Collections handles payment transactions for DMV Holds and arranges for holds to be released when appropriate.
CIVIL ASSESSMENTS
A Civil Assessment is imposed on past due citations. A defendant may choose to petition the court to vacate the assessment if they have a valid reason for not appearing or paying, such as hospitalization, overseas military service, or incarceration. Local form MTR-110 Civil Assessment Petition and order is completed and submitted to the court for consideration.
The court will notify the defendant of the judge's ruling by mail. If the ruling is in favor of the defendant, bail placed in trust will be refunded to the defendant.