Monday, January 21, 2019

Related Links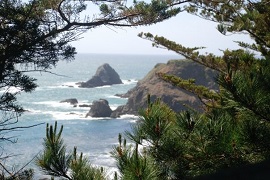 TRAFFIC CLERK'S OFFICE INFORMATION
Office Hours:
8:30am-3:00pm Monday through Friday, excluding judicial holidays
Telephone hours:
8:30am-1:00pm, Monday through Friday, excluding judicial holidays
| | | |
| --- | --- | --- |
| | Ukiah | Fort Bragg |
| | Phone: (707) 463-4660 | Phone: (707) 964-3192 |
| | Fax: (707) 463-4655 | Fax: (707) 961-2611 |
Eligibility
To be eligible for the Traffic Violator School Confidential Conviction Program, you must meet certain requirements established in California Rules of Court 4.104). You may qualify if:
You currently possess a valid driver license (Out of state residents see below);
The request is to attend an 8-hour traffic violator school under Vehicle Code sections 40501(a) and 42005 for an infraction under divisions 11 and 12 (rules of the road and equipment violations) of the Vehicle Code; and
The violation is reportable to the Department of Motor Vehicles.
You are not eligible to attend traffic violator school for a misdemeanor or any of the following infractions:
A violation that carries a negligent operator point count of more than one point under Vehicle Code section 12810 or one and one-half points or more under Vehicle Code section 12810.5(b)(2);
A violation that occurs within 18 months after the date of a previous violation and the defendant either attended or elected to attend a traffic violator school for the previous violation (Vehicle Code section 1808.7);
A violation of Vehicle Code section 22406.5 (tank vehicles);
A violation related to alcohol use or possession or drug use or possession;
A violation on which the defendant failed to appear under Vehicle Code section 40508(a) unless the failure-to-appear charge has been adjudicated and any fine imposed has been paid;
A violation on which the defendant has failed to appear under Penal Code section 1214.1 unless the civil monetary assessment has been paid;
A speeding violation in which the speed alleged is not more than 25 miles over a speed limit as stated in Chapter 7 (commencing with section 22348) of Division 11 of the Vehicle Code;
A violation that occurs in a commercial vehicle as defined in Vehicle Code section 15210(b).
NOTICE: If you are eligible and decide not to attend traffic school your automobile insurance may be adversely affected.
How to go to Traffic Violator School
Prior to attending traffic violator school, you must pay the non-refundable Traffic Violator School fee of $74.00 plus the amount of bail to the court by the due date either in person, by phone, through our website, or by mail. If you pay the $74.00 traffic school fee, and it is determined that you are ineligible to attend traffic school, this fee cannot be refunded.
Upon receipt of bail plus the $74.00 traffic school fee, the due date on your case will automatically be extended by the clerk to 90 days from the original due date to allow for the completion of traffic school.
IMPORTANT: On July 25, 2016, the Traffic Violator School Fee became $74. To attend Traffic Violator School, if eligible, the Court must receive your bail plus the $74 fee, even though your courtesy notice may state a different amount.
Finding a Traffic Violator School
Traffic schools are private businesses and will charge an additional fee that is paid directly to them. To find a DMV-licensed traffic violator school, use the On-line Locator service operated by DMV:
You may also call the Department of Motor Vehicles at (800) 777-0133 and request a list of traffic violator schools be sent to you via mail or fax.
The traffic school will need your Court Code, which is a five-digit number printed as part of the return address of your courtesy notice, along with the docket number printed on your courtesy notice.
Attending and Completing Traffic Violator School
You must complete traffic school no later than 90 days after your original due date. The law does not allow us to give any further extensions.
The traffic school you attend will report completion to the DMV. The court is notified of your completion the following day. Upon notification of your completion of traffic school, the court will report a "confidential conviction" to DMV.
Use the link below to confirm the court has received notification:
Traffic School Completion Certificates Received
Please allow up to 10 days after you complete traffic school for your case to appear on the list.
If you do not complete traffic school by the due date, the Court will order your Traffic School fee converted to bail. The bail will be forfeited and the Court will order that no further proceedings shall be made on your case. A bail forfeiture/fine is a conviction and will be reported to the Department of Motor Vehicles.
OUT OF STATE RESIDENTS
If you hold a valid driver license from a state other than California, you may complete a home study or Internet course for eligible offenses from a course provider licensed by the State of California DMV. The steps to follow are the same as above, however you must submit the following three items to the Court by the due date shown on your citation in order to request approval to take a home study or Internet course:
A copy of your driving record from your state's Motor Vehicle Department


The required fine/bail and fees, including the $74 non-refundable traffic school fee


Form TR-007, a declaration stating that you have not attended traffic school anywhere in the United States for a citation received within 18 months prior to your current citation.
Once your request has been granted, you will have ninety (90) days from your original due date to complete the course.