Friday, February 22, 2019

Related Links


COURT REPORTERS AND TRANSCRIPTS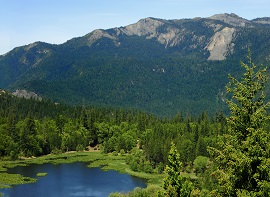 COURT REPORTING SERVICES
Effective January 1, 2012, the services of Official Court Reporters will be required only in felony criminal proceedings, juvenile proceedings, and other court proceedings when ordered by the court or when requested by a party in accordance with Rule 20.2 of the Local Rules for the Mendocino County Superior Court. [Chapter 20, Local Rules and Rule 2.956, California Rules of Court]
Official Court Reporters will not be automatically provided for civil, family law or probate case matters. Each party who wants an Official Court Reporter present in these types of matters must file a written request not less than 48 hours before the hearing date indicating that the presence of an Official Court Reporter is requested. The request must be served on all parties. [Rule 20.2, Local Rules for the Mendocino County Superior Court]
Upon receipt of a written request for an official court reporter, a fee of $30.00 shall be charged for the cost of the services of an official court reporter for proceedings lasting less than one hour. For each proceeding lasting more than one hour, a fee equal to the actual cost of providing that service shall be charged, on a pro rata basis, per one-half day to the requesting party on the first and each succeeding judicial day those services are provided. [Rule 20.3, Local Rules for Mendocino Superior Court.]
You may use optional form MMC-140, Request for a Court Reporter to submit your request to the Court:
MMC-140 - Request for a Court Reporter
If a party requests the presence of an official court reporter and it appears that none will be available, the Court Clerk will notify the party of that fact as soon as possible before the proceeding. [Rule 2.956(b)(3), Cal. Rules of Court]. If an Official Court Reporter is not available to cover the requested proceeding, then the requesting party in such a proceeding may arrange for a certified court reporter to serve as the official pro tem reporter at the party's expense. [Rule 2.956(c), Cal. Rules of Court; Rules 20.2 and 20.3, Local Rules for the Mendocino County Superior Court]
COURTROOM ASSIGNMENTS AND COURT REPORTER AVAILABILITY
Courtroom
Judge
Assignment
Court Reporter Availability
A
Hon. Keith Faulder
Misdemeanor Calendar, Traffic Calendar, Infraction Walk-in Traffic
Upon Request Only, Assigned Electronic Recording*
B
Hon. Ann C. Moorman
Felony Calendar including Trials, Behavioral Health Court
Assigned
C
Hon. Cindee Mayfield
Comm. David Basner
Family Law
Child Support - Mondays
Upon Request Only
Assigned onTItle IV-D Matters Only
E
Hon. Jeanine Nadel
General Civil, Probate, Conservatorships, Drug Court, Small Claims, Unlawful Detainers
Assigned for Drug Court and LPS cases, otherwise Upon Request
F
Hon. David Riemenschneider
Juvenile Court
Assigned
G
Hon. Carly Dolan
Assigned Matters
Electronic Recording*
H
Hon. John A. Behnke
Felony calendar including trials
Assigned as required or upon request
Ten Mile
Hon. Clayton Brennan
All Matters
Assigned Only for Unlimited Criminal and Juvenile Matters
All Other Matters, Only Upon Request
* When authorized pursuant to Gov. Code Section 69957(a).
TRANSCRIPTS
Transcripts of proceedings are obtained directly from the Certified Court Reporter who recorded the proceedings. Contact the court reporter directly to obtain a transcript. Transcripts are subject to a fee from the court reporter.
Transcripts or audio recordings of electronically recorded proceedings are obtained from the Court. Contact the Court Clerk's office to make arrangements.