Monday, October 23, 2017

Self-Help Legal Access Center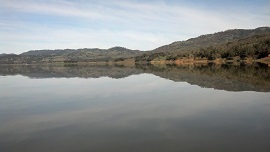 Schedule:
Ukiah: 100 North State Street, Ukiah, CA in Room 304:
| | |
| --- | --- |
| Monday | 9:30am - 4:00pm |
| Tuesday | 9:30am - 4:00pm |
| Wednesday | Guardianship Clinic Only |
| Thursday | 9:30am - 4:00pm |
| Friday | CLOSED |
Ten Mile Branch: 700 South Franklin Street, Fort Bragg, CA:*
| | | |
| --- | --- | --- |
| Friday | 10/27/2017 | 9:30am - 4:00pm |
| Friday | 11/17/2017 | 9:30am - 4:00pm |
| Friday | 12/01/2017 | 9:30am - 4:00pm |
| Friday | 12/15/2017 | 9:30am - 4:00pm |
*We close for lunch from 12:30 to 1:00 p.m. in Fort Bragg
We help on a walk-in first-come, first-served basis, so come early. You only need an appointment for the Guardianship Clinic.
Public Information
(707)468-2020
Mailing Address:
Self-Help Legal Access Center
Superior Court of California, County of Mendocino
100 North State Street
Ukiah, CA 95482
Do you have a simple question?
If you have a simple question that we can handle by email, email us at selfhelp@mendocino.courts.ca.gov. We will respond within 5 business days. Do NOT email us if you need help right away or have an emergency.
How we can help you
The Self Help Legal Access Center helps with:
Restraining Orders
Divorce and Legal Separation
Parentage
Custody / Visitation
Name Changes
Gender Changes
Guardianship Petitions (by appointment only)
Other Guardianship Issues
Visitation Petitions for Grandparents
Small Claims
Referring you to other agencies for help
We cannot help you with criminal cases, bankruptcy, immigration, appeals, and general civil cases (except we may be able to explain legal processes to you). For immigration resources, visit: http://www.courts.ca.gov/immigration.htm.
Click to find out about our guardianship help and clinics< http://www.mendocino.courts.ca.gov/self_help/docs/Guardianship_Program.pdf> and to find out how to make an appointment for the clinic.
The Self-Help Legal Access Center can give you legal information. We are not your lawyer. We can help both parties in a case. There is no confidentiality or attorney-client privilege with the staff of the Self-Help Legal Access Center. We cannot help you if you have a lawyer in your case. And we cannot go with you to court.
If you want legal advice about what you should do or how to manage your case, consult with your own lawyer. Also hire a lawyer if you want to have a confidential conversation or to be represented by a lawyer in court. Visit http://www.courts.ca.gov/1001.htm to find a lawyer.
We have packets of information and court forms available at the Self-Help Center. We also have videos, books and binders with useful legal information. And we have a limited number of computers you can use to fill out court forms or access the court's website.
The SHLA Center runs a limited self-help clinic in Fort Bragg at the Ten Mile Branch courthouse. The clinic operates from 9:30am to 3:30pm.
If possible, bring blank forms ready to be filled out, as well as all relevant court documents and information.
Next Clinic: Clinics are generally held on the fourth Friday of each month, but dates are subject to change based on holidays and other events. Please see the Home page for the dates of the next clinics.
Help in Your Language
If you do not speak English well or are more comfortable in another language, we have staff that speaks Spanish. But if you speak another language other than Spanish it is best to bring another adult (someone over the age of 18) who can translate for you.
Children and the Court
Please do not bring children when meeting with the Family Law Facilitator or Self Help Center. Children are not allowed to come to court hearings, with very limited exceptions, so when you come to the court, please ask someone to care for your children.
DOMESTIC VIOLENCE
IF YOU ARE IN IMMEDIATE DANGER, CALL 9-1-1
If you need help with a domestic violence restraining order or a restraining order against someone who sexually assaulted, or if you need emergency shelter, counseling, or help going to court, contact Project Sanctuary at:
Inland Office
564 South Dora Street
Ukiah, CA 95482
(707) 462-9196

Coastal Office
461 North Franklin Street
Fort Bragg, CA 95437
(707) 961-1507
The Self-Help Legal Access Center can also help you with a restraining order. We cannot go with you to court.
If you need an emergency restraining order and Project Sanctuary or the Self-Help Center is closed, call the police or sheriff and ask for an Emergency Protective Order or EPO. An EPO lasts from 5 to 7 days, and gives you time to go to court and ask a Temporary Restraining Order.
To find out more about domestic violence and domestic violence restraining orders, visit: http://www.courts.ca.gov/selfhelp-domesticviolence.htm