Monday, October 23, 2017

Temporary and Permanent Restraining Order Legal Process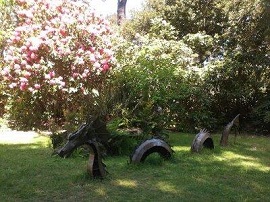 Different forms are used to get different types of restraining orders. ALL forms are available at no charge from the Clerk's Office in Ukiah or Fort Bragg.
You may seek a Domestic Violence Prevention Act restraining order whether or not you have an existing case with the court as long as there is domestic violence, threats of domestic violence, or stalking.
You may seek a restraining order against:
Your spouse (even if you do not want to file for a divorce at this time)
A current or former spouse, boyfriend, girlfriend, or domestic partner
A person related to you, such as a brother, aunt, or your adult child.
There is no filing fee for a Domestic Violence Prevention restraining order.
Civil Harassment forms are used to get a restraining order against someone who is intentionally and continuously harassing you, when there is no domestic or family relationship between you and the other party. There are filing fees for a Civil Harassment restraining orders unless you have a low income and qualify for a waiver of court fees.
Workplace Violence forms must be used if you are an employer or work for a corporation where there has been violence or threats of violence against employees.
For help filling out the forms to request a Domestic Violence Restraining Order, please go to the Self-Help Legal Access Center or Project Sanctuary.
In all cases, forms should be accompanied by a declaration setting forth in detail the incidents of abuse which support your application for a restraining order.
The papers will be reviewed by a judge and then must be filed with the court. Someone over the age of 18 must serve the papers on the other party. The Sheriff's Office will attempt service of process for all restraining orders free of charge. They are located at 589A Low Gap Road, Ukiah, CA 95482.
At the time you submit your restraining order, you must fill out a confidential Law Enforcement Supplemental Information form. This form requests descriptive information, including birth date, home and work addresses and telephone numbers, and the driver's license number of the person you seek to have restrained. Bring all information you have with you. The purpose of this form is to make sure that your restraining order can be enforced and that it can be entered into a Statewide Protective Order Registry which is available to all law enforcement agencies.