Wednesday, January 15, 2020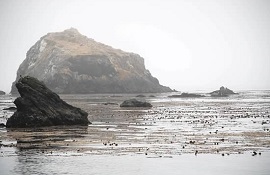 TRAFFIC CLERK'S OFFICE INFORMATION
Office Hours:
8:30am-3:00pm Monday through Friday, excluding judicial holidays
Telephone hours:
8:30am-4:00pm, Monday through Friday, excluding judicial holidays
| | | |
| --- | --- | --- |
| | Ukiah | Fort Bragg |
| | Phone: (707) 463-4660 | Phone: (707) 964-3192 |
WHAT HAPPENS IF YOU FAIL TO PAY OR APPEAR IN COURT ON A CITATION?
Your signature on your citation indicates that you agreed to appear in court at the time and place printed on the citation. The court is required to send a courtesy notice to the address listed on your citation, advising you of how you can resolve your citation. If you do not contact the court by the due date on your citation, your case may be placed in a Failure to Appear status. This can result in adverse actions such as a suspension of your driving priviledges and additional fines and penalties. Your case will also be referred to the Mendocino County Collections Department.
County Collections will contact you to arrange for payment. Collections staff wants to work with you to find a payment plan that will allow you to resolve your citation successfully. Collections staff are available to help you set up a new payment plan or modify an existing plan.
If you do not pay your citation and do not work with County Collections on a way to resolve your citation, Collections may use other methods, such as intercepting your tax refund, garnishing your wages or placing liens on your assets to secure payment. You may also receive a negative rating on your credit score.
HOW TO RESOLVE PAST DUE CITATIONS OR DMV HOLD ON YOUR LICENSE OR REGISTRATION
The Mendocino County Collections Department is responsible for collecting delinquent citation payments and for notifying the court when a license or registration hold can be released. This office will notify you once the court has referred your citation. If your payments are delinquent, call (707) 234-6850 to make arrangements to pay off your citation and get your driving privileges restored.
OTHER MONETARY PENALTIES
When payment of a citation is past due, the court may impose a civil assessment, an additional $300.00, on top of the original fine amount, along with other financial penalties. You may petition the court to vacate these assessments and penalties if you have a valid reason for not resolving your citation on time, such as hospitalization, military service, incarceration, or other inability to pay the fine.
REQUESTS FOR ABILITY TO PAY DETERMINATION
If you receive public benefits, are a low-income person, or do not have enough income to pay for your household's basic needs, you may ask the court to consider reducing your fine, based on your ability to pay the fine. You must complete form MTR-180 Declaration and Request for Relief on Infraction Matter before the Court will consider any request for reduction of your infraction fines.