Wednesday, January 15, 2020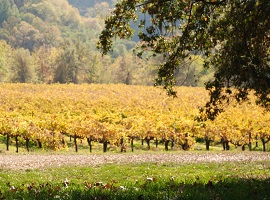 COURT CLERK'S OFFICE INFORMATION
Office Hours:
8:30am-3:00pm Monday through Friday, excluding judicial holidays.
In-person records requests can be made at either branch, regardless of which branch stores the records.
Mailing Address:
Superior Court of California, County of Mendocino
Attn: Records Request
100 North State Street
Ukiah, CA 95482
Mail all requests for record searches and copies of documents to Ukiah Branch of the Superior Court, regardless of the branch in which it was filed or which stores the records.
Records requests may be made in-person or by mail only. We are unable to accept records requests or perform record searches by phone.
Services
Criminal Records Search - Search through court records to identify cases filed in Mendocino County.
Copies of Filed Documents - Request copies of filed documents in person or through the mail. Certification of documents available for an additional fee.
Requests to View a Case File - View contents of case files, including cases on microfilm and those which have been digitally imaged.
Case Numbers
Extra charges often occur when we are required to search for a case number. You may be able to avoid this fee by searching the case index for the case number(s).