Wednesday, January 15, 2020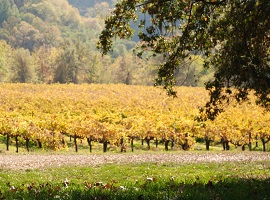 COURT CLERK'S OFFICE INFORMATION
Office Hours:
8:30am-3:00pm Monday through Friday, excluding judicial holidays.
Viewing Locations
Cáse files are available for viewing by the public at the Clerk's Offices in both branches. You will need to provide the case number for the file(s) to be retrieved for viewing to avoid a Record Search fee.
Record Search Fee
If the case number is unknown, there will be a fee of $15.00 to conduct the record search (GC § 70627(c)). You may avoid paying the search fee by conducting your own record search on-line in advance using our case index to find the case number(s).
File Availability
Files generally will be available for viewing on the next business day after the request for the file is made.
Files from Another Branch
You do not have to go to the branch where a case was filed to see the case file. We will send the file to the branch where you would like to view it. Please note that only files from cases filed in Mendocino County are available for viewing.
HOW TO REQUEST TO VIEW A CASE FILE
The Clerk will conduct a record search in person but not spend more than 10 minutes doing so. If you have a search that takes longer than 10 minutes, you will be required to pay the fee listed above and give the Clerk up to two weeks to process your request.


Visit the Court Clerk's office during business hours.


Provide the following information to the Clerk's Office;

Case number
Case name
Any additional information available that will assist the clerk with identifying the case.

Pay the appropriate fees to the Clerk of the Court.


The clerk will tell you when you may return to view the file, generally the file is available the next business day.